BESPOKE PRODUCTS
In addition to your gorgeous commission, we now offer bespoke products featuring your finished pet portrait!
Shop Now
Personalised Products
Everything here at Victoria Gordon Art is handmade.
This means we are able to transfer your bespoke Pet Portrait to our high quality product range. Making the perfect gifts for friends and family. Or to make a statement in your home or at the office!
A5 commissions are limited to mugs, coasters and keyrings. This is due to pixilation when enlarging.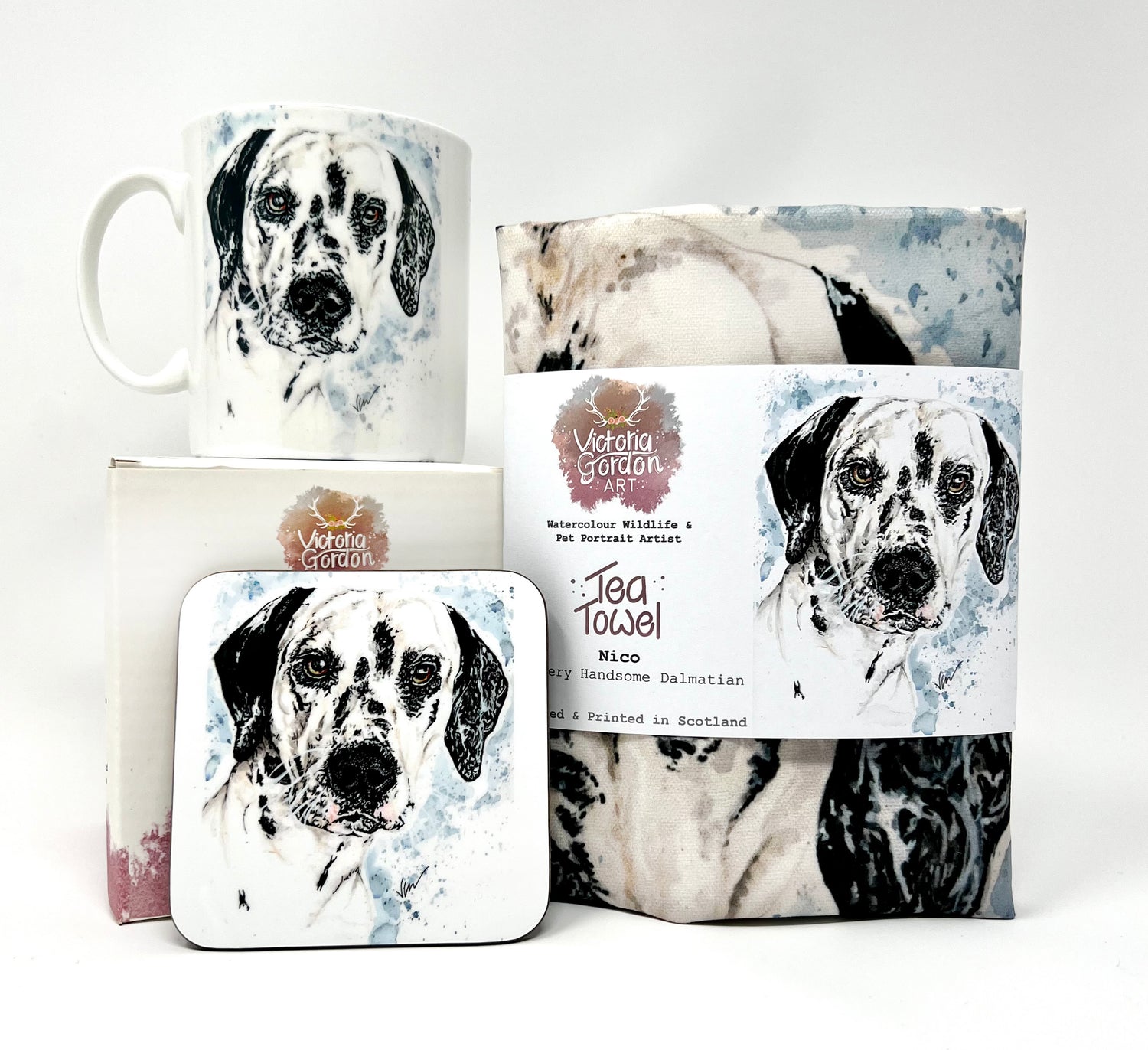 Personalised Packaging
Because everything is done in house, we also personalise the eco-friendly packaging to add the extra touches.
This includes belly bands for our 100% Cotton Tea Towels and boxes for our Bone China Mugs.
We ensure the little details are added, making our products the perfect gifts. Because lets face it, pets are our favourite family members!
Product Packages
We offer three value for money product packages, working out at 20% off the retail price.
These, cover a wide range of products and prices. Meaning you can gift to a special friend or the whole family and keep some for yourself!
Alternatively, you can get as many or as little products as you like.
The link below will take you to the bespoke product section of our online store. Here you can see more details and prices. Products can be brought directly through the shop once your commission is complete.
Alternatively, send me a direct email and we can discuss your requirements.
Shop Now