Meet the Animals
I aim to connect the viewer to nature by bringing the animal's personality to my work. It is important to me to depict the animals natural behavior in my paintings, rather than simply creating 'cute characters'. To do this, we travel all over Scotland to find inspiration, painting directly from my partner's photography. This is why I also name my animals, to add to the connection and capture their characters. 
All of my animals have their own story which you can discover below!
Heather the Highland Cow
Heather is a beautiful young Highland Cow we spotted during a trip to The Scottish Deer Centre in Cupar. She was so curios and most definitely posed for the camera, even sticking her tongue out at us. Her cute character meant I just had to paint her!
Shop Heather
The Clan
The Clan is a series of three Highland Cows that we spotted on the Isle of Mull. Mull is FULL of highland cows of a variety of colours. I knew I wanted to paint a piece to represent the variety of gorgeous Highland cows Scotland has to offer!
Shop The Clan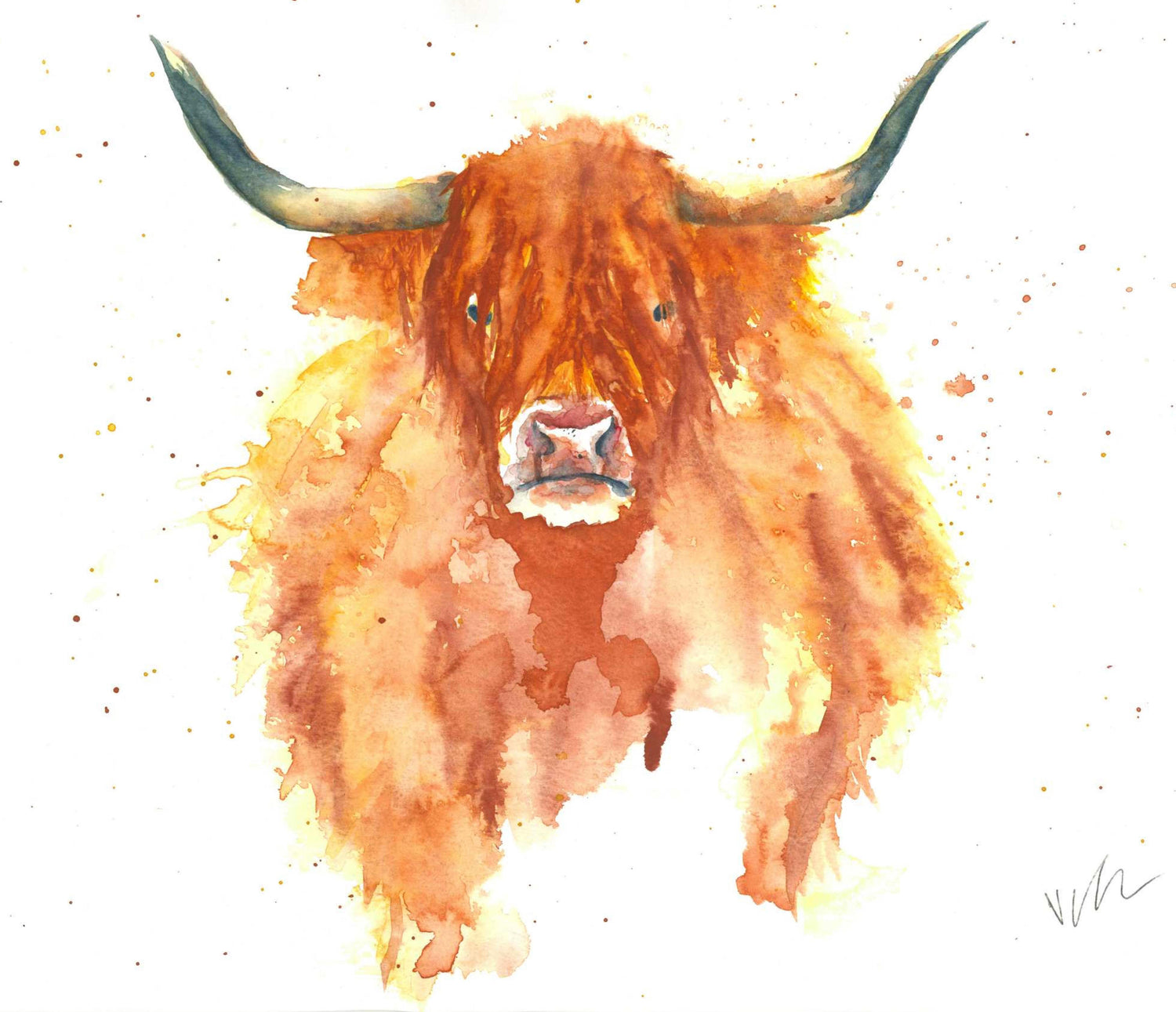 Hamish the Highland Cow
Hamish is a handsome Highland Cow that we where fortunate to have at the bottom of the garden whilst on holiday in Ardnamurchan. He was an inquisitive beast and visited us regularly throughout our stay. I knew that I wanted to paint a Highland Cow from the offset and I thought he would be perfect.
Shop Hamish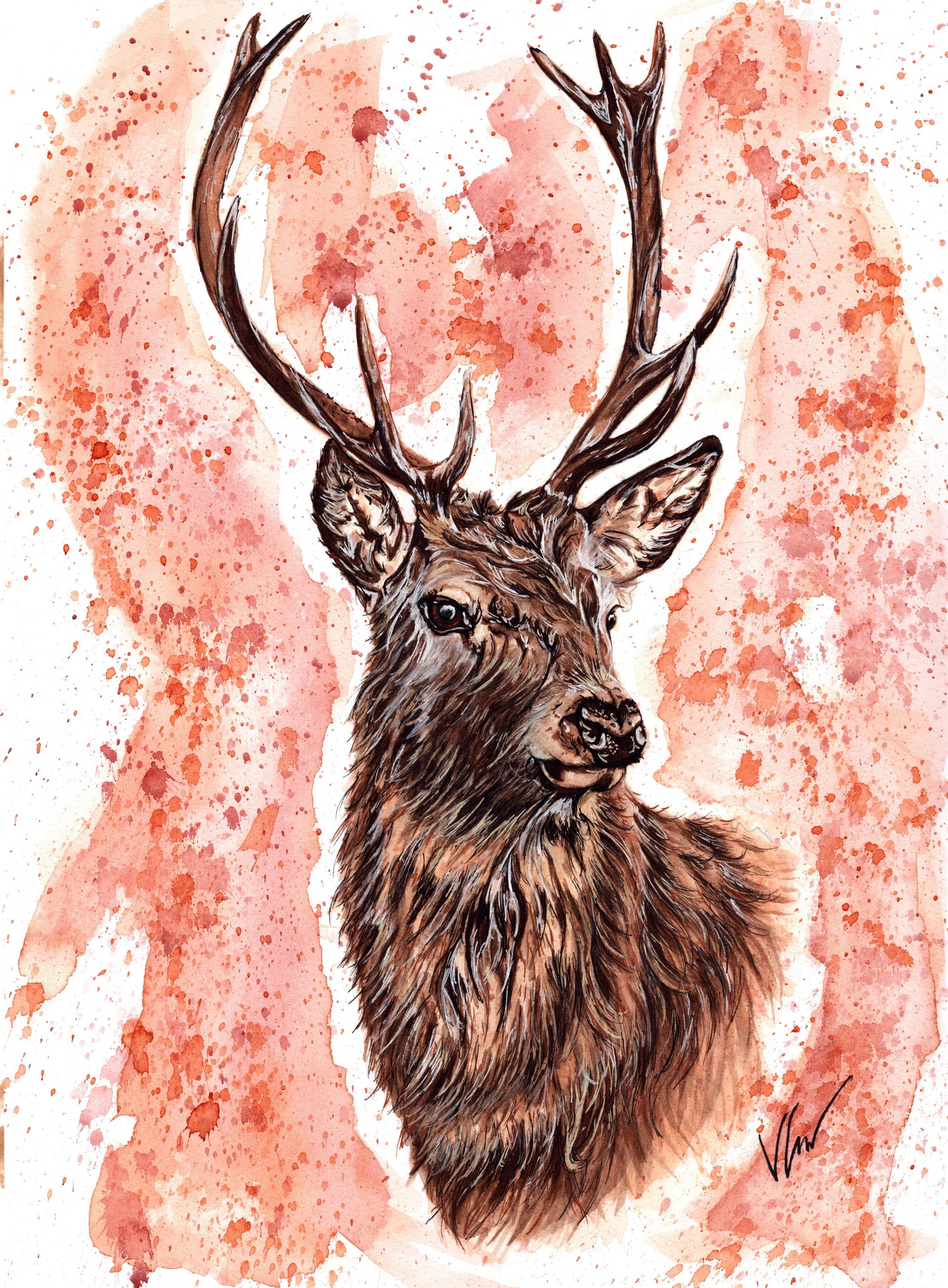 Stephen the Stag
Stephen the Stag is from the Cairngorms National Park. The Red Stag is an iconic image when you think of Scotland and is one of my personal favourites. We where extremely fortunate to spot this magnificent animal whilst on holiday near Kingussie. I was immediately captured by his grace and felt inspired to paint him.
Shop Stephen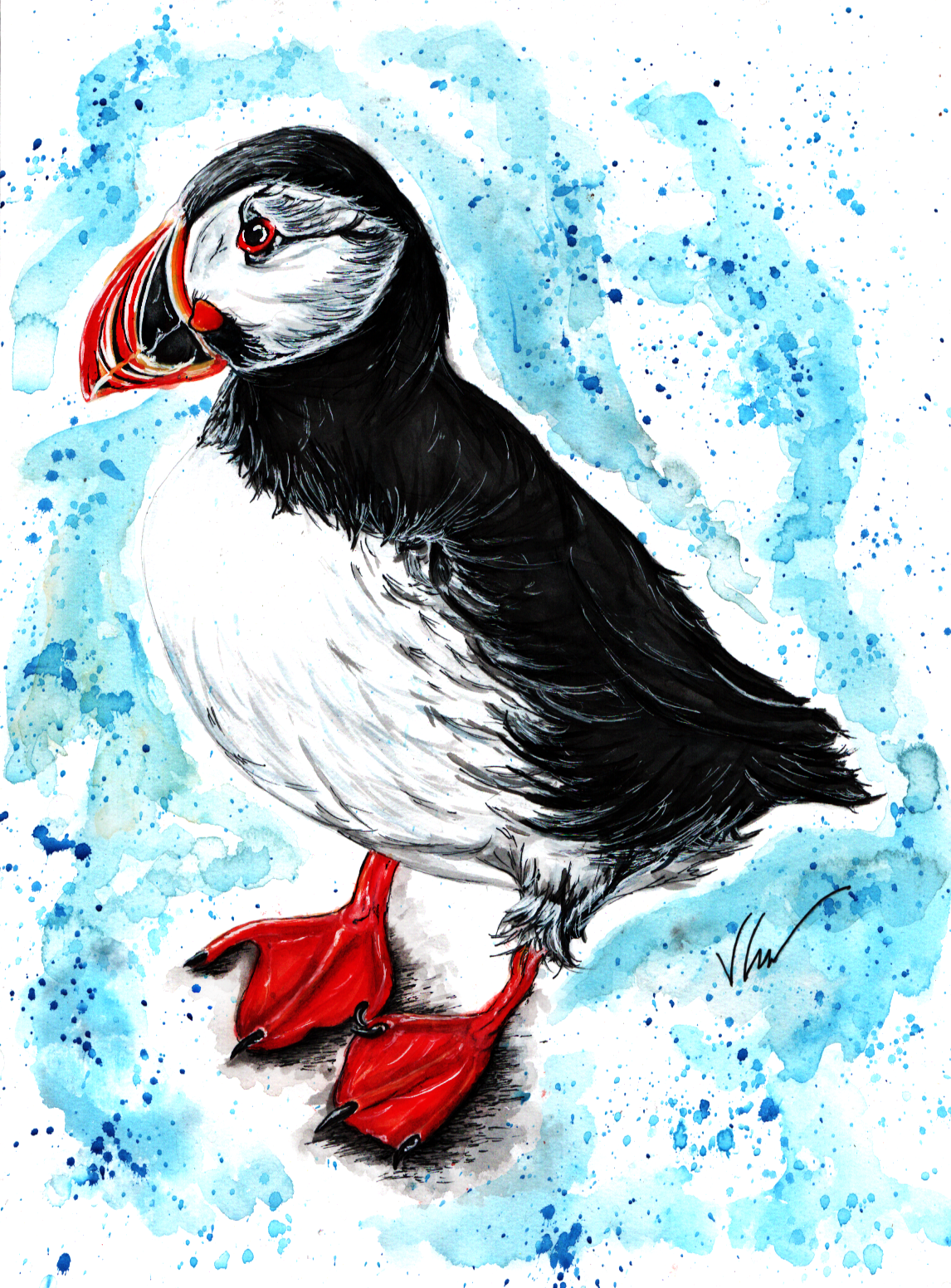 Piper the Puffin
Piper is an adorable Puffin from the Isle of May, on the Fife coast. We where fortunate to get very close to these cute and inquisitive creatures, giving me the opportunity to watch them in the air and on land. After our visit I felt compelled to paint one as they really are such unique characters.
Shop Piper
Betty The Bee
This bee was buzzing around our garden one sunny afternoon. She was particularly fuzzy and the yellow shone through as she went about her work. Betty started out as a personal painting, in honesty I wasn't sure if people would like a bee in their homes. However, I loved her so much I had to try and fortunately this busy bee has become one of our best sellers!
Shop Betty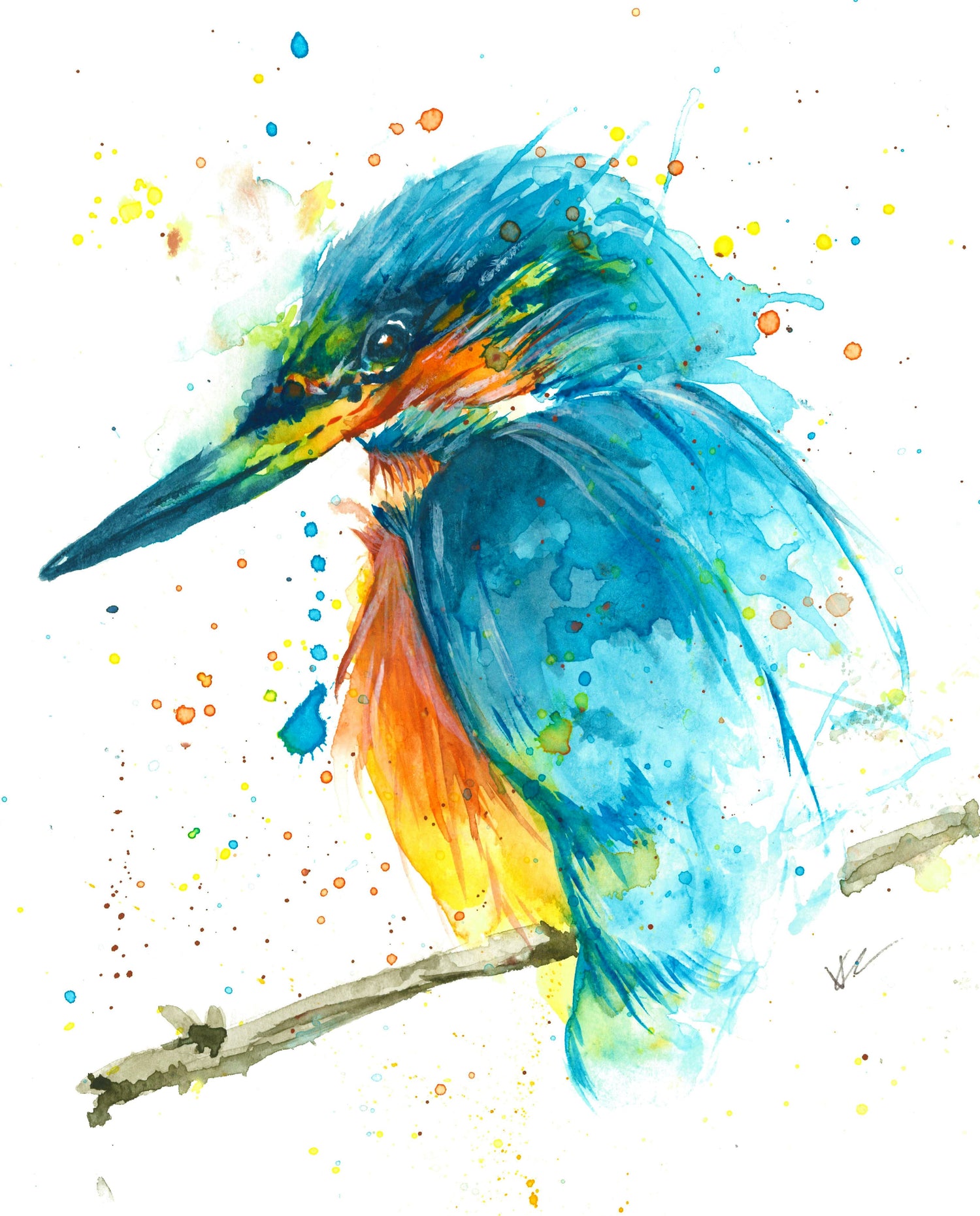 Fraser the Kingfisher
Fraser is a stunning Kingfisher that we where fortunate enough to glimpse along the River Leven near Kinross. The vibrant flash of blue and orange as he dashed along river was mesmerising and I knew I had to paint him and use those incredible colours.
Shop Fraser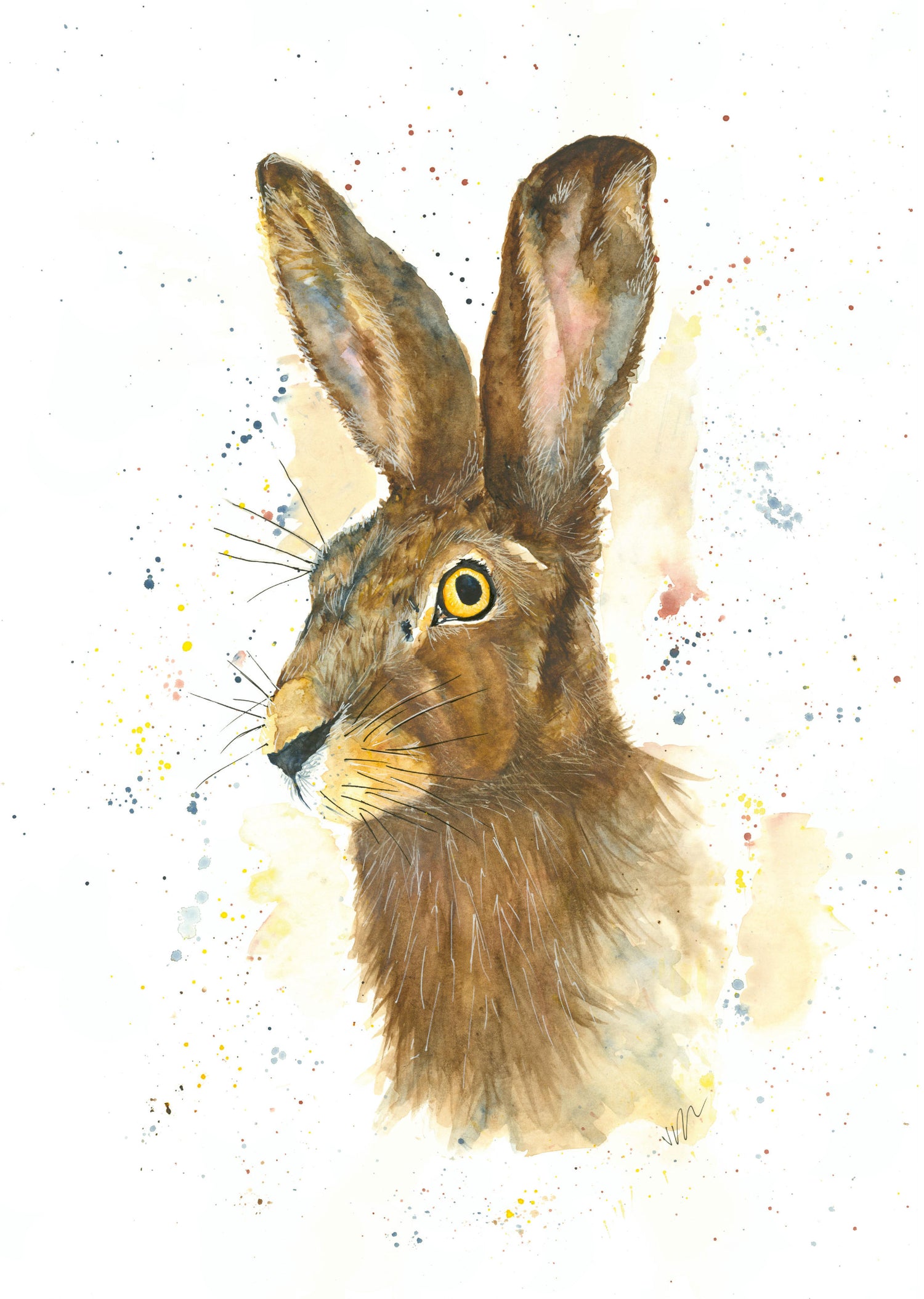 Harriet the Hare
I am fortunate to be surrounded by fields at home, meaning I quite often get to see these beautiful animals. After a few weeks of spotting one regularly I felt compelled to paint one of these intelligent looking creatures. Harriett came from a local field near to Loch Leven in Kinross.
Shop Harriet
Olive the Otter
Otters can be tricky to spot and many a day was passed trying to find one. Fortunately, after a tip from a very helpful local, we spotted Olive. Overlooking Loch Sunart, it couldn't have been more magical and I wanted to capture that moment with this beautiful, playful animal.
Shop Olive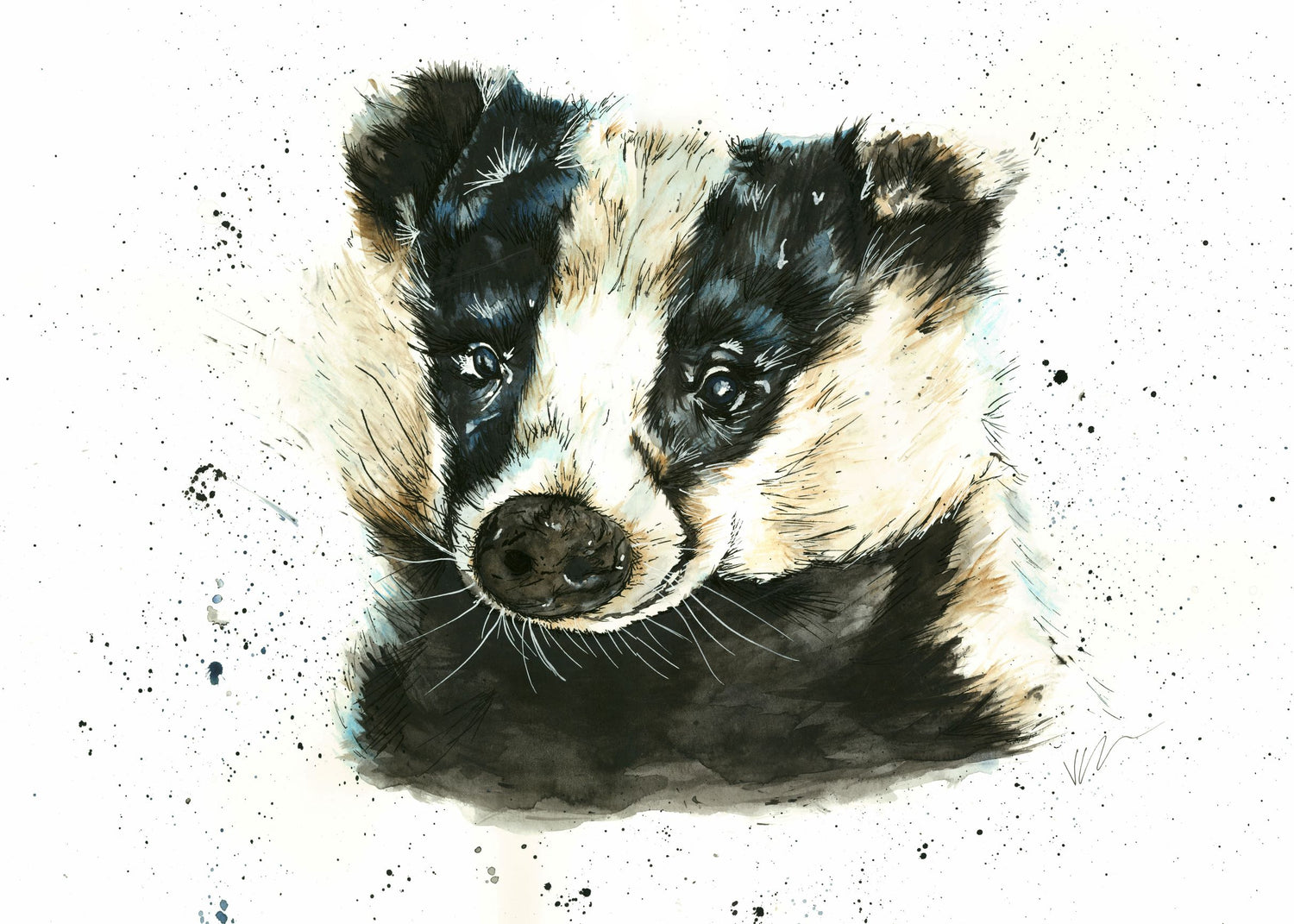 Cedric the Badger
During a holiday on the Ardnamurchan Peninsular we where fortunate to have around 5 badgers visit our holiday cottage every night. This resulted in a lot of late nights spent watching these inquisitive creatures for hours. I decided as soon as they arrived that I was going to paint Cedric. He was the bravest of the bunch, coming right up to the windows.
Shop Cedric